Roofer in Coweta, Oklahoma
Pro-Tech Roofing has been serving the Coweta community since 2003 as a local, licensed, and insured professional roofing company.
Located just minutes from Coweta, we welcome the opportunity to give you an honest, fair estimate for roof repair or roof replacement.
To schedule a FREE roof inspection ›› Call (918) 250-7663
Homes in Coweta are subjected to some of the most severe weather in the country. Hail, wind, and heavy rains pound the roofs over our heads.
Roof storm damage in Coweta are common – especially on older homes. Newer homes may also be at risk for roof leaks. If your home has ever been hit by big hail, you may have a compromised roof.
If you're worried about your roof, just give us a call. We know what to look for to identify the subtle signs of hail damage on your roof.
Roof Repair in Coweta
If you have a roof leak or if we find storm damage, we may be able to fix your roof without a complete replacement.
As a BBB A+ Rated roofer, Pro-Tech Roofing works hard to take care of its clients. You can rest assured that the solutions we offer will be fair and honest and with your best interest in mind.
Many roofing jobs can be completed with a simple, low-cost roof repair. But we'll be upfront if our inspection reveals the need for a full roof replacement.
No roofing job is too big or too small. We want to be your roofer whether you own a home or own a commercial building in Coweta.
When to Call a Coweta Roofer
Water Spots – If you see water spots on your ceiling, walls, or around windows – it's definitely time to call a local Coweta roofing company. Roof leaks get worse with time. An unattended roof leak can cause major damage in as little as a few hours.
Missing Shingles – Look closely at your roof from time to time. If you notice a darker spot on your roof, you may have a missing shingle. Just one missing shingle can cause roof leaks. Also if your shingles are curled or raised in any spots, your roof needs to be repaired.
Damaged Flashing – Look at the vent pipes or attic air vents on your roof. Do the flexible seals look cracked? Does the flashing look loose? If so, call us.
Granules in Gutters – If you see excessive shingle granules in your gutters or at the ends of your downspouts, your shingles may be compromised. We'll check it out for you.
If you just suspect you might have a problem, take advantage of Pro-Tech Roofing's free roof inspections for Coweta homes.
Residential Roofing Coweta
If we can repair your roof, we will do it. But, we may suggest a full roof replacement as the best solution.
If you think you may have an insurance claim for storm damage, call us before filing a claim. This could help you avoid filing a claim on your insurance that does not get approved.
Our professional roof inspection will help determine whether or not you do have actual wind or hail damage. Plus, we can help guide you with the insurance claims process.
A new roof is a big investment. But it's vitally important as it provides the first line of defense to protect the structural integrity of your home. A new roof adds value to your Coweta home.
Pro-Tech is a Coweta roofing company with a long track record of success. When choosing a roofing contractor in Coweta, it's important that you work with a local roofing company with a long history of helping homeowners in the Coweta area. We encourage you to read our reviews and testimonials to learn more about us.
What Goes Into a Coweta Roof Replacement
Depending on what you need, we may:
Roof Design – we'll fix any design issues to stop pooling and add better angles to shed water off your roof
Roof Decking – if necessary we'll replace rotted decking so shingles have a better surface onto which we can build
Roof Ventilation – we'll add ventilation to make sure your attic "breathes" and to lower utility costs
High Performance Starters – starter strips protect the edges of your roof during high winds
Premium Vent Pipe Flashings – we offer optional flashings that stay flexible and last longer
Ice Shields – added to valleys to protect roof areas that carry the most water
More Nails Per Shingle  – on architectural grade roofs, we add more nails per shingle than most roofing companies
Clean Up – after the job is completed, we remove old shingles, construction debris, nails, and trash
Coweta Roofing Materials
We carry showroom samples of multiple types of roofing materials for homes in Coweta: Asphalt Shingle Roof – Metal Roof – Cedar Wood Shake Roof – Clay Tile Roof – Slate Roof – Copper Roof – Specialty Roof – Vintage Roof – Historical Roof
Commercial Roofing in Coweta
We offer a variety of commercial roof repair or replacement options for Coweta building owners:
Flat Roof Repair – repair on all types of flat roof systems
Metal Roof Restoration – using liquid-applied roof coatings
Slate Tile Roofing – for historical roofing projects
TPO Roofing Systems – thermoplastic polyolefin (TPO) single-ply roofing systems
Asphalt Shingle Roofing – commercial architectural shingle systems
Modified Bitumen Roofing – APP membrane, SBS membrane, multi-ply roofing systems
BUR Roofing – built-up roofing systems, multi layer protection
PVC Roofing Systems – polyvinyl chloride roofing membrane system
Roof Coatings – liquid-applied roof membranes
Coweta, Oklahoma
Founded: 1840
Elevation: 663 ft
Coordinates: 35.963056, -95.661667
Coweta Resources:
Coweta is located southeast of Tulsa. Coweta is Home of the Tigers and boasts the largest school district in Wagoner County, Oklahoma.
Contact Pro-Tech
FREE ESTIMATES
for Coweta roofing
Call (918) 250-7663 or submit this form
Live close to Coweta? We also provide – Broken Arrow roofing services, Bixby roofing and Glenpool roofing, as well as roofing services in Tulsa.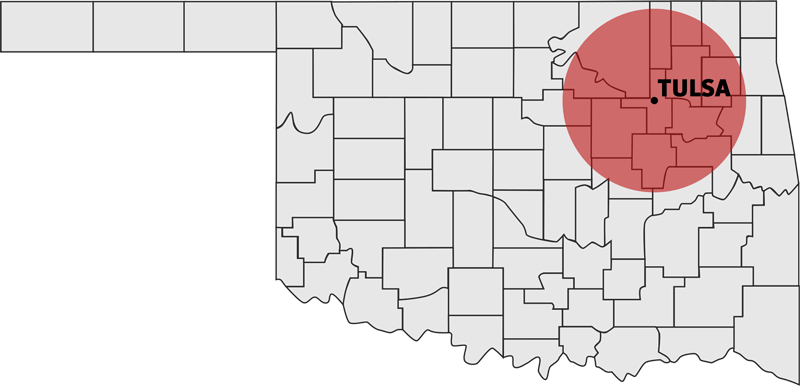 Google Reviews for Pro-Tech Roofing

David Nasr BS&B
16:55 07 Aug 23
Had a great experience , these guys know their stuff. Omar was timely and diligent getting everything done with his team. He was honest and transparent with my options. They left the job site clean, and got done on time. It is incredible the difference it makes in terms of temperature inside the house when the ridge vent is added, my previous roofer did not add appropriate ventilation which caused my roof to get damaged and need replacement prematurely. I highly recommend these guys for roofing in Tulsa.

Jody Jones
15:11 07 Jul 23
Had to help my MIL get her roof fixed when I was 500 miles away. Pro-Tech had her roof fixed in a couple of day for a fraction of the cost we expected. Knowing you're working with people you can trust is such a blessing

Jessica Elmore
15:24 12 May 23
We recently had several days of rain, and my roof began to leak. Did a lot of research, and Pro-Tech Roofing had good reviews so we went with them. They very quickly had someone out there on the roof to see what the issue was. I had flashing that needed replaced. All of the staff have been professional and courteous. They were out to correct the problems much earlier than estimated; I guess they had an opening come up and my roof was fixed within days of the issue arising. They were communicative, and the price was more than fair. I received my bill in the mail promptly. I plan to continue using Pro-Tech Roofing for any future roofing needs.

used a different roofer and started a review of this roofer by mistake.

Teresa Hatfield
01:12 30 Nov 22
I have many years conducting construction inspections. You won't find a better quality, more respected roofing company.

Our roof had hail damage. Larry Wilson at Pro-Tech inspected the roof and took time to come back and meet with the insurance adjustor before we even hired him for the job. The red tape you must go through with insurance is astounding; Larry is a seasoned roofer and knows how to mitigate the red tape. He worked on our behalf with the insurance company. His crew was professional, timely, carful around our landscaping, and thoroughly cleaned up after themselves. Larry and Omar regularly communicated with us throughout the entire process. A plus for me; the business is established in our community and will be here tomorrow. Pro-Tech will stay in my phone contacts for referrals and future need. Thanks Pro-Tech!

Did a fantastic job replacing my roof! Perfectly cleaned up when done too.

Annette Dailey
15:50 09 Nov 21
Pro-Tech roofing is a top notch company! Larry and Omar are great to work with. We were extremely impressed with the entire process from start to finish. They patched a leak before they even knew they'd get the job, taking away our stress and the urgency of replacing our roof. They were always quick to reply and made us feel like we were their top priority. They used superior materials and were very respectful of our property and cleaned up after themselves. Our roof looks great! We would not hesitate to recommend them to anyone.

I cant say enough good about these guys. They were always concerned about my satisfaction and if I had any questions. I never had to clean up after their work. Always willing to work with my insurance company, this was above and beyond their obligation, they took the time to explain what my insurance adjuster wouldn't. Protech had their work cut out for them dealing with my insurance adjuster and they did it! I need to add, they were the only company out of many that took the time to patch my damage on my roof before they even had the job. I love my new roof! Thank you Protech!!

Kelly Thomason
14:27 31 May 21
NEED ROOF REPAIR IN COWETA? CALL NOW – (918) 250-7663
A Coweta Roofing Company You Can Trust
When to call Pro-Tech Roofing
After a hail or wind storm
If your roof is flat or sagging
If you see water stains on your ceiling
If you notice water stains on a wall
If paint is bubbling on drywall
If water is leaking around outlets
If you see cracked flashing on pipe vents
If you see shingles in your yard
If you hear water dripping
When roof eaves look rotted
When the chimney is leaking
When you need a great roofer
Coweta Roof Repairs
Hail damage roof repair
Wind damage roof repair
Roof leak repairs
Missing shingle repair
Pipe flashing repair
Chimney flashing repair
Ice dam repair
Leaking skylight repair
Metal roof repair
Shingle flashing repair
Slate tile repair
Low slope repair
Historical roof restoration
Local Coweta Roofing Contractors
Our local team of Coweta roofers will take great care of you and your property.
In addition to Coweta roofing services, we gladly offer roofing services to property owners in all surrounding communities, including: Bixby, Jenks, Claremore, Collinsville, Owasso, Glenpool, Inola, Tulsa, Skiatook, Sand Springs, Sapulpa, Grand Lake.